Hotel & Bar Soundproofing
Our soundproofing and noise reduction products include a range of acoustic materials suitable for many commercial applications including hotels, night clubs and bars.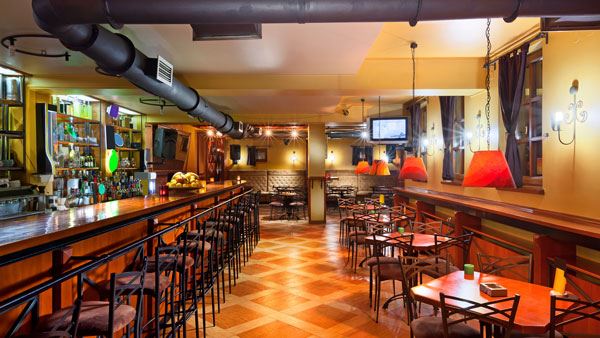 Hotels can suffer from a variety of noise problems which can be disruptive to guests. Our soundproofing products can assist in blocking a range of noise through windows and doors and between rooms (walls, floors or ceilings). Additionally our sound absorption products can be applied to common and entertainment areas to reduce the reverberation noise caused by patrons and music.
Our commercial sound proofing products provide you with all the information you'll need to make informed soundproofing decisions for your hotel. Our products can be simply supplied or supplied and installed depending on your needs. Please enter your requirements for a free online quote.
Walls
One of the easiest ways to make a guest happy is by helping them get a good night sleep; this can be achieved with a comfy bed and central heating, but all effort will have gone to waste if noise is leaked from room to room.
Soundblock use BarrierboardTM technology which can be installed as a retrofit solution directly onto the existing wall or by using furring channels so that acoustic insulation can be added between the primary and secondary walls.
Read more about BarrierboardTM and its soundproofing solution.
Floors
Soundblock offer a range of soundproofing solutions that will significantly reduce floor impact noise in your hotel or bar. We offer various methods depending on the floor type - slate, timber, tiles, carpet etc.
Read more about floor soundproofing solution.
Ceilings
Bar and hotels can have many levels creating a concern of loud impact noise reverberating from above. To help minimize the sound we apply acoustic control methods which are very similar to those of walls.
Read more about ceilings soundproofing solution.
Windows
Our retrofitted secondary soundproofing solutions solve noise related issues such as airport/road traffic and noisy neighbours. Soundblock Solutions can soundproof your existing windows and significantly reduce noise transmissions through them using either Acoustic Aluminium or Magnetic Acrylic retrofitted window products.
Read more about Double Glazed soundproofing solutions.
Doors
Using our door soundproofing products will reduce noise transmissions signicantly and offer better thermal control. We offer solutions for timber doors, aluminum sliding doors and acoustic doors and seals.