Residential Soundproofing
Many homes units and townhouses are located facing busy roads, near train lines and under flight paths. They are also in high density areas so the noise from your neighbours can also sometimes be an issue. We offer an extensive range of noise reduction products ideal for a variety of residential applications, creating a quieter home environment, reducing noise complaints and enhancing energy efficiency.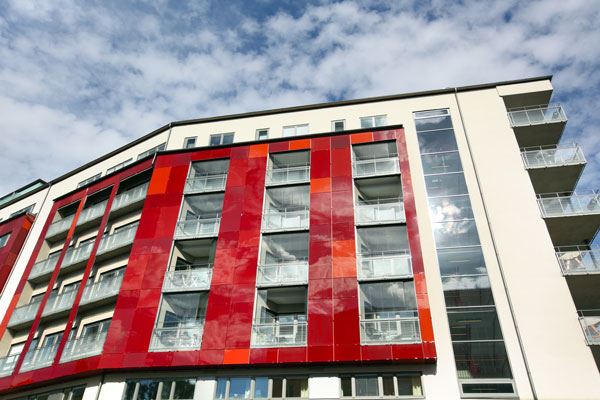 Whether you're building a new home, are in need of soundproofing in an existing residence or live on a busy road, our residential soundproofing consultants will tailor a residential soundproofing solution that meet's your specific acoustic noise reduction needs.
Our products include solutions from Barrierboard wall and ceiling systems which reduce noise transmitted between rooms to, acoustic tiles, acoustic underlay for flooring, soundproofing for doors, pool pumps, air-conditioning units, windows and double glazing.
Our residential products provide you with all the information you'll need to make informed soundproofing decisions for your home. Our products can be simply supplied or supplied and installed depending on your needs and location.
We understand the importance of minimising disruption to your home and family during the fit-out of all residential soundproofing components. Contact us today for more information from our professional and experienced staff or please enter your requirements for a free online quote.
Soundproof walls with Barrierboard
Barrierboard is a revolutionary Australian made soundproofing product designed to reduce residential noise including aircraft noise, noisy neighbors, rail noise and traffic noise by as much as 90 per cent.
Used in conjunction with standard wall systems means Barrierboard is easy to install and uses a minimum of additional space.
Read more about BarrierboardTM and its soundptoofing solution.
Soundproof Doors
Get a better night sleep and block out unwanted reverberated sound from other rooms with Soundblocks door soundproofing options.
We provide acoustic timber door treatments, aluminium sliding door solutions and aluminium door and seals, minimizing unwanted sound by up to 70% and also adding better thermal control.
Read more about Soundproofing door solutions.
Double glazed Soundproof Windows
As our population grows towns and cities are becoming nosier making the need for sound blocking solutions more evident in a residential environment.
Our retrofitted secondary soundproofing is internally fitted within your existing windows' reveal and will significantly reduce noise transmissions using either Acoustic Aluminium or Magnetic Acrylic retrofitted double glazed window products.